OUR MISSION
Our mission is to provide our Patients with the most comprehensive and highest quality medical care possible for infants, children, and adolescents. We are dedicated to providing each patient with individual and personal attention through collaboration of our self. our patients. and their families. We bring compassion, experience, knowledge, and a commitment to excellence to every aspect of our practice.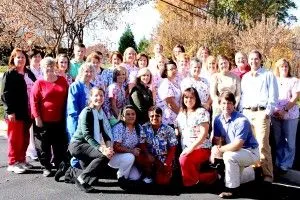 F. Read Hopkins Pediatric Associates is a group practice of board certified pediatricians. With training in various pediatric sub-specialties, from neonatology and breastfeeding medicine to adolescent medicine and public health, our team of doctors care for children from birth through the age of 21 with the support of a professional and considerate group of front office staff and well-trained nurses.
Our facility is equipped with the technology needed for thorough assessment and diagnosis. On-site, we have an X-ray department, laboratory, treatment rooms for IV medicines and suturing lacerations, as well as complete exam room suites.
Office Hour *Always call 911 in the case of a medical emergency*
Routine Care
Well baby visits and routine physical exams are provided on weekdays between 9 am and 4 pm and may be scheduled by calling our office between 9 a.m. and 5:00 p.m., Monday through Friday.
Vaccines
The doctors and staff of F. Read Hopkins strongly advise following the immunization schedule recommended by the Centers for Disease Control (CDC) and American Academy of Pediatrics (AAP) as the best way to protect children and young adults from preventable infectious diseases.
If your child only needs a vaccine, an appointment is not needed as long as they have had a check-up in the last 2 years. Nurse-only visits are best done between 9-11am and 2-3:30pm on weekdays. Please call ahead if you have any questions about vaccines.
Sick and Urgent Care
Sick patients are scheduled on weekdays between 8a.m. and 4:50 p.m. as well as, weekends and holidays. Weekend and holiday hours start at 9 am. Please call early in the day if your child is ill and needs to be seen the same day.
Nurses and the on-call physicians are available weekends and holidays for urgent care only. There is an additional fee for services provided in our office after regular office hours.
Nurses are available during regular office hours to answer your questions and to handle prescription refills. Please give at least 7 days notice for ADD medication refills.
On Call Physicians
A physician is "on call" for urgent and emergency questions every night, until midnight, and in the mornings, before office hours, between 6 am and 8 am. Between the hours of Midnight and 6 a.m., patients requiring urgent care are referred to the Lynchburg General Hospital Emergency Department.
Fees, Insurance and Billing
We believe that the best doctor-patient relationships include an understanding of our office's financial policies. On your first visit with our doctors, you will be given a written statement that outlines these policies. Billing and insurance questions can be directed to our business office staff during normal business hours.
History of F. Read Hopkins
Frank Read Hopkins, M.D. was born on October 5, 1903 and was a native of Hot Springs, Virginia. He received his medical degree in 1926 from the University of Virginia Department of Medicine. Dr. Hopkins interned at Monroe County Hospital, Rochester, NY in 1926, served at Louisville City Hospital, Louisville, KY from 1927-1928, and was the resident pediatrician at the University of Virginia Hospital in Charlottesville, VA from 1928-1929. Dr. Hopkins was also a medical resident at the Infant and Children's Hospital, Boston, MA from 1929-1931.
He began practicing pediatrics in Lynchburg, VA in 1931, as one of two pediatricians in the community in the midst of the Great Depression. The lack of private transportation created the need for many house calls; other challenging factors included meager hospital emergency facilities, high infant mortality rates, limited treatment for infectious diseases, malnutrition, inadequate housing, and rudimentary immunizations. He practiced alone for twenty years before another pediatrician joined his practice.
In February, 1941, Dr. Hopkins took a leave of absence from his practice in Lynchburg and entered the medical service of the Navy as a reserve officer and served in the Pacific Theater of Operations as senior medical officer on the USS Mount McKinley. He reached the grade of Commander before returning to his practice in 1946.
Dr. Hopkins served as President of the Lynchburg Academy of Medicine, was Vice President and President of the Virginia Pediatric Society, and was the first pediatrician to be certified by the American Board of Pediatrics in the state of Virginia.
When he retired after 40 years of private practice, the physicians who practiced with him formed F. Read Hopkins Pediatric Associates as a partnership, named in his honor.